Need to send us your files? Click Here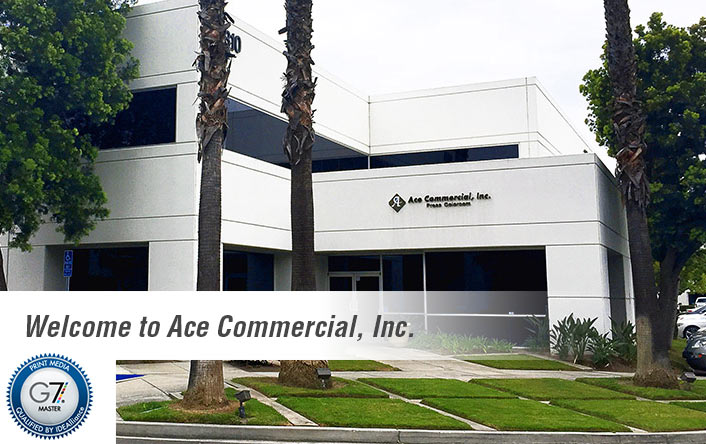 The vision of Ace Commercial, Inc. is to always be updated with the latest technology, knowledge and training to serve you in a cost and time efficient manner. Our goal is not only to remain qualified but also to meet the demands of both the industry and the customer. The satisfaction of our customers goes above and beyond all else in our company and this philosophy is what drives us to work harder.
Ace Commercial, Inc. is committed to better serving our customers through the superior use of the latest technologies, equipment, and our approach to real economic solutions. In combination, we use our expertise with technology to bring simplicity into the printing process. This simplicity is the difference that generates true value in every project for our customers. Our goal is to remain at the forefront of the industry by delivering positive results with a reputation for high quality products and services. The satisfaction of our customers goes above all else at Ace Commercial, Inc.
What We Do At Ace Commercial?
Digital Printing
Offset Printing
UV Printing
Finishing Services
Why Choose Ace Commercial For ALL Your Printing Needs?
With over 30 years experience in the industry, Ace Commercial knows that in today's economy, Quality, Service and Price are important considerations. At Ace Commercial we strive to meet these standards on every job.
WE LOOK FORWARD TO SERVING ALL OF YOUR PRINTING NEEDS…
Need to send us your files? Click Here